OC melodic hardcore favourites Ignite release a live DVD titled 'Our Darkest Days Live' on June 18th through Century Media.
The DVD contains the Leipzig (Germany) show of the band's 2008 tour with Terror, Strung Out, Death Before Dishonor and BurnThe8Track, as well as a band documentation, a making-of and some music videos.
Check out the clip of the melodic hardcore band's rousing, positive, semi-acoustic anthem 'Live For Better Days' below.
Ignite play two shows in August:
August
5 Hevy Fest
12 London Underworld (headline)
To coincide with the release, we have a competition for you to win a pair of Reell 'Ignite' shorts and a Reell belt. To find out more about Reell Clothing, go to
http://blog.reelljeans.com/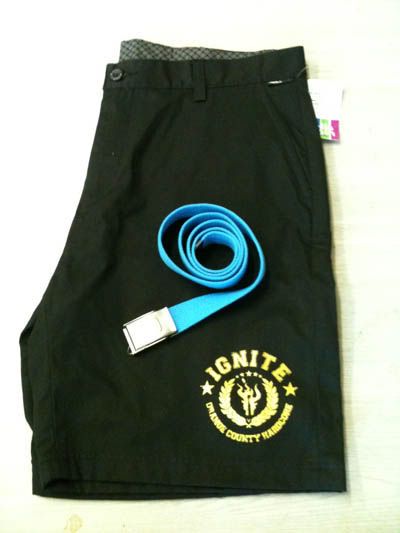 Just answer this easy question to be in with a chance of winning this great prize:
Q: WHAT IS THE NAME OF IGNITE'S FRONTMAN, WHO IS ALSO NOW THE VOCALIST OF PENNYWISE?
Answers to
.(JavaScript must be enabled to view this email address)