Current Big Cheese coverstars All Time Low will release their fifth full-length, 'Don't Panic', on October 8th.
The album will mark the band's return to Hopeless Records, with whom they released 2007's 'So Wrong, It's Right' and 2009's 'Nothing Personal'.
Check out the tracklisting and cover art for 'Don't Panic' below.
1. The Reckless And The Brave
2. Backseat Serenade
3. If These Sheets Were States
4. Somewhere In Neverland
5. So Long Soldier
6. The Irony Of Choking On A Lifesaver
7. To Live And Let Go
8. Outlines
9. Thanks To You
10. For Baltimore
11. Paint You Wings
12. So Long, And Thanks For All The Booze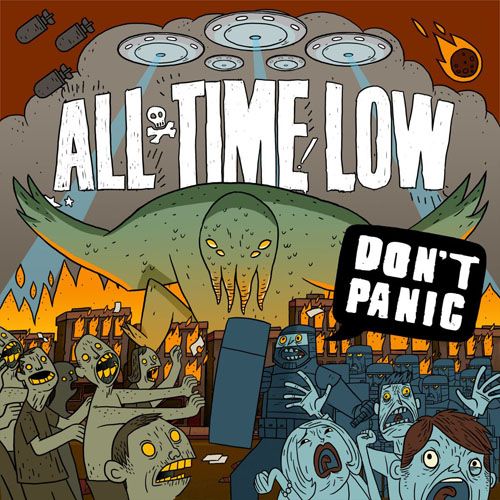 Watch the album trailer and the lyric video for new song 'For Baltimore' below.
READ ALL ABOUT ALL TIME LOW IN THE COVER FEATURE OF THE LATEST ISSUE! ORDER YOUR COPY HERE AND SEE THE COVER BELOW.