Blaqk Audio, the side-project of AFI's Davey Havok and Jade Puget, have revealed the title, release date, track listing and album cover for their second full-length.
The album, 'Bright Black Heaven', will be the follow-up to 2007's 'CexCells'.
'Bright Black Heaven' will be released through Superball Music (an imprint called Big Death) on September 24th in Europe (September 11th in the USA).
Check out the artwork and tracklisting below.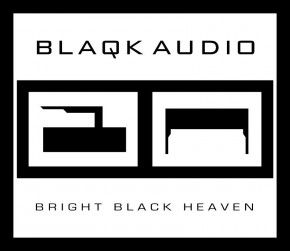 Bright Black Heaven
1. Cold War
2. Fade To White
3. Faith Healer
4. Deconstructing Gods
5. Everybody's Friends
6. Let's Be Honest
7. With Your Arms Around You
8. Bliss
9. Bon Voyeurs
10. The Witness
11. Say Red
12. Ill-Lit Ships