Hot Water Music have unveiled the cover art for their upcoming album 'Exister', their first in eight years.
And it's a bit of a surprise, with artwork from Richard Minino (Horsebites Design) rather than long-time HWM collaborator Scott Sinclair.
Check out the tracklisting and album cover for the record below.
01. Mainline
02. Boy, You're Gonna Hurt Someone
03. State of Grace
04. Drown In It
05. Drag My Body
06. Safety
07. Exister
08. Wrong Way
09. Take No Prisoners
10. Pledge Wore Thin
11. No End Left In Sight
12. The Traps
13. Paid In Full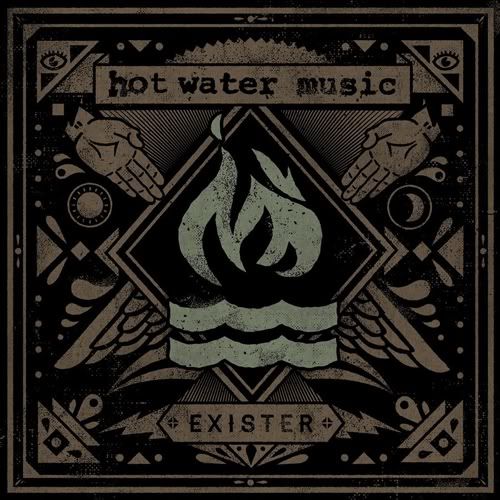 The album is due out May 14th through Rise Records.